When you work standing up, the body is subjected to a load that leads to tenderness, muscle tension and stiffness in the joints, a reduction in blood circulation, lower oxygen supply and lower leg temperature. Scientific research shows improvements in working conditions and health effects from the use of ERGOKOMFORT® mats.
The Ergokomfort rubber mat protects your feet from the cold from the floor, absorbs shocks and is ideal for long-term standing at a workbench or belt. It is skid-resistant and prevents tripping and injuries due to the leading edge around the perimeter. Rubber mats of this type find their application in wet, dry and welding workplaces, where the non-flammability of the working mat is important, or places with a significant proportion of grease and oil spots.
The flattened surface is suitable for trolley travel, where it significantly reduces rolling and rotary resistance.
Most common use:
Laboratories
IT workplaces
Load rooms
Robotic lines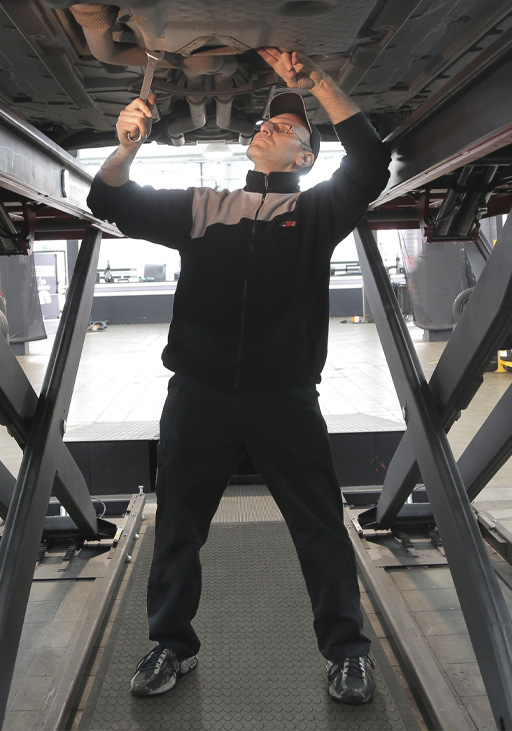 The effectiveness of the anti-fatigue mats is also declared by a scientific study carried out on the basis of standards: DIN EN 614-1, DIN ISO 14738 
The mats comply with the requirements for clean spaces, comply with the requirements of the international standard EN ISO 14644 "Clean spaces and appropriate controlled environment" (1st – 9th cleanliness class) or the previously applicable international standard FS 209 E (class 1 – 100000). The mats Ergokomfort fall into class 5.
According to the standard IEC 61340-4-1 the value and thus classification according to the electrostatic classification of the flooring was measured: 9×103 Ω

It will be our pleasure to find a solution for you. Whether it's for your premises, expanding your portfolio, or just for your business.