Tatami are used in sports as mats or floors in gyms. These tatami can be visually compared to a foam puzzle, but they differ in size and thickness. Tatami mats are predominantly designed for training martial sports such as judo, karate, jui-jitsu, taekwondo, etc., but they are also used in other sports or rehabilitation exercises.
Tatami mats can be used in all sports where you practice barefoot. Quality mats are made to absorb impacts, the surface is non-slip, durable and the material is harmless to health. The task of these mats is also to save the joints.
They are most often available in the form of a puzzle. The individual parts can be easily and firmly connected, which allows you to buy additional parts and thus increase the size of the exercise mat, or use it as a floor at the same time.
You can meet this possibility in fitness centers or gymnasiums that have their own designated space for teaching combat sports. They are also available in the classic form that you know from regular mats.
It is therefore particularly suitable for boxing, karate, taekwondo, Kung Fu, Kickboxing, etc.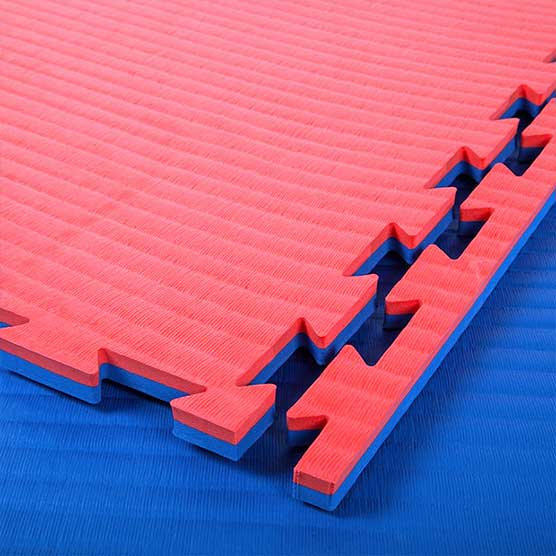 In addition to combat sports, for which they are primarily intended, you can also use them when practicing yoga, pilates or even aerobics.
These mats are easy to maintain, they can be easily washed with normal detergents. Thanks to the production material, there is no penetration of dust or sweat into the surface.
Tatami is closely related to traditional Japanese culture and is still a common feature of Japanese households today. The history of tatami dates back to the eighth century, when it served as a seating mat for the nobility.
It will be our pleasure to find a solution for you. Whether it's for your premises, expanding your portfolio, or just for your business.