INB mats and hippodrom tiles
The high-load Mosolut INB outdoor mat offers animals comfort during outdoor standing and easy riding of agricultural machinery.
Hippodrome tiles effectively separate the surface layers of the riding hall.
Low maintenance and cost effective throughout the product life
Interlocking design enables easy & quick installation
Anti-slip design with ideal aperture size for horses
Easy installation – No substructure necessary
Excellent water drainage through the surface
Durable, non-rotting and weather resistant
Suitable for multiple agricultural purposesent of horses and cattle
Outdoor installation eliminates the formation of deep mud and offers effective ground
reinforcement at feeding or access roads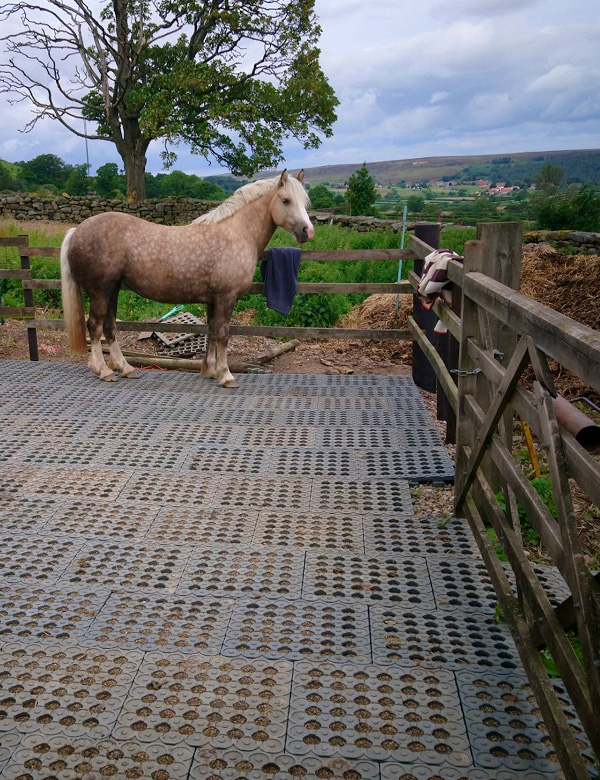 Size
Paddocks

Riding arenas

Path fastening

Farm fortifications

Sidewalk fixing

Storage areas
Pieces in 1 m²
Blue Angel certification

Lasts more than 20 years

Color  – graphite
Wieght
Weight/m² = 26,8 kg

Material = 100% recycled polyethylene & polypropylene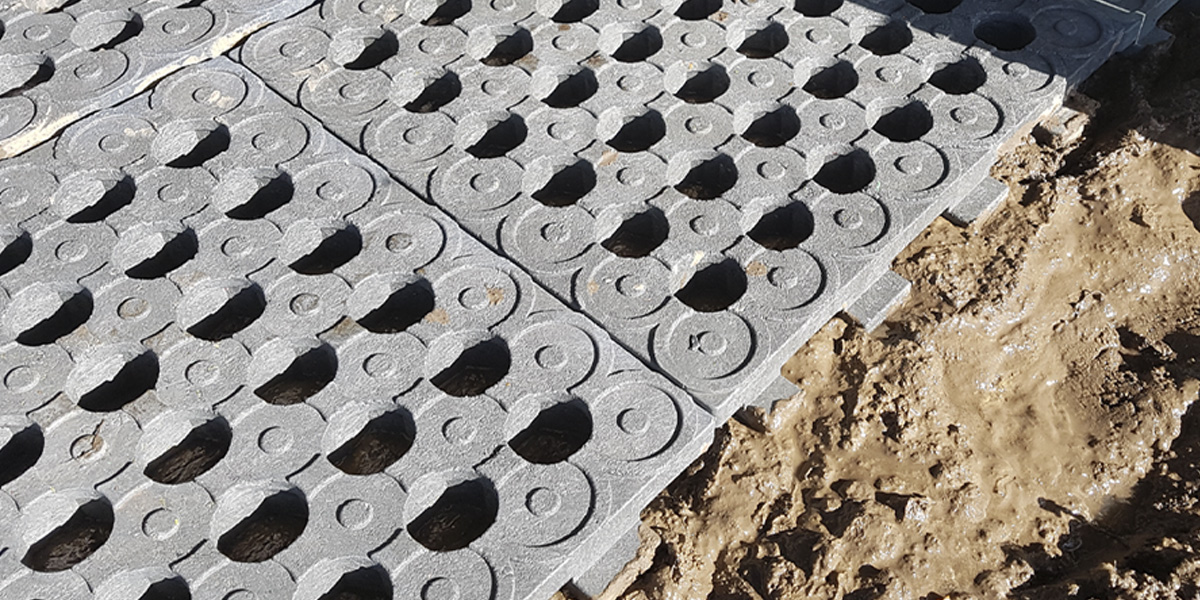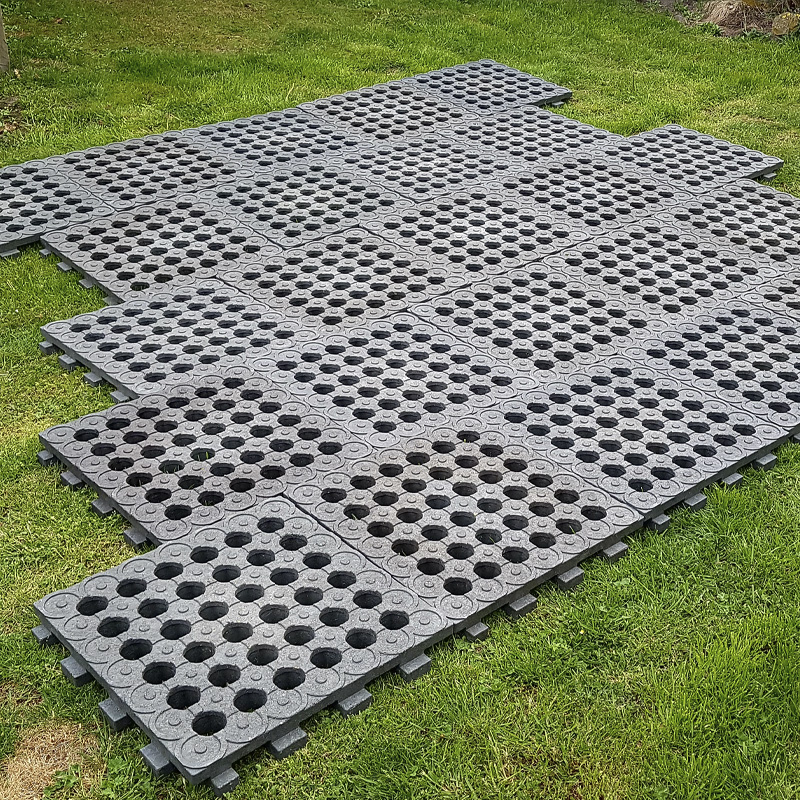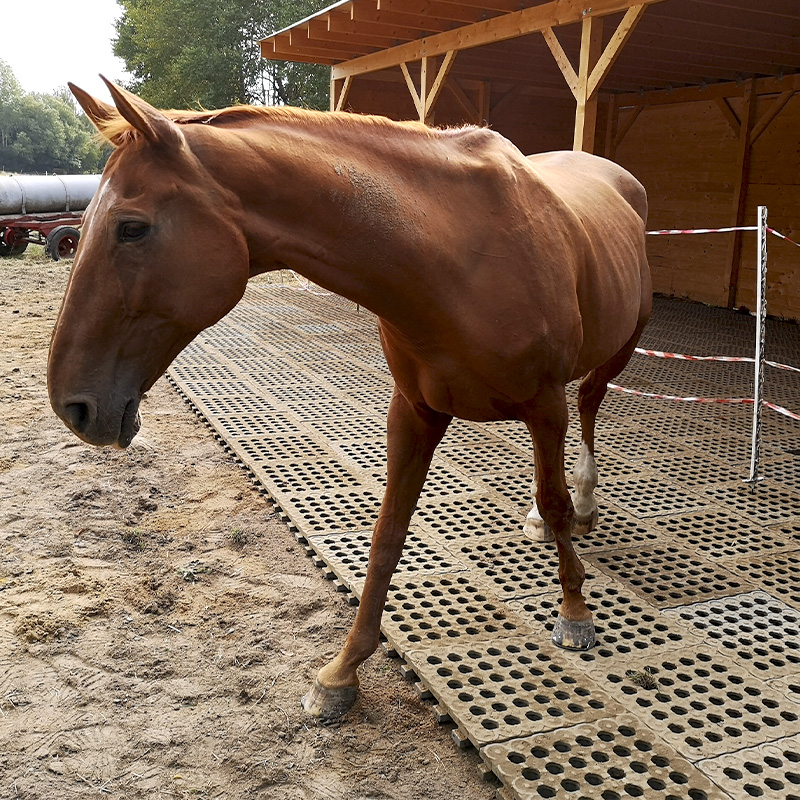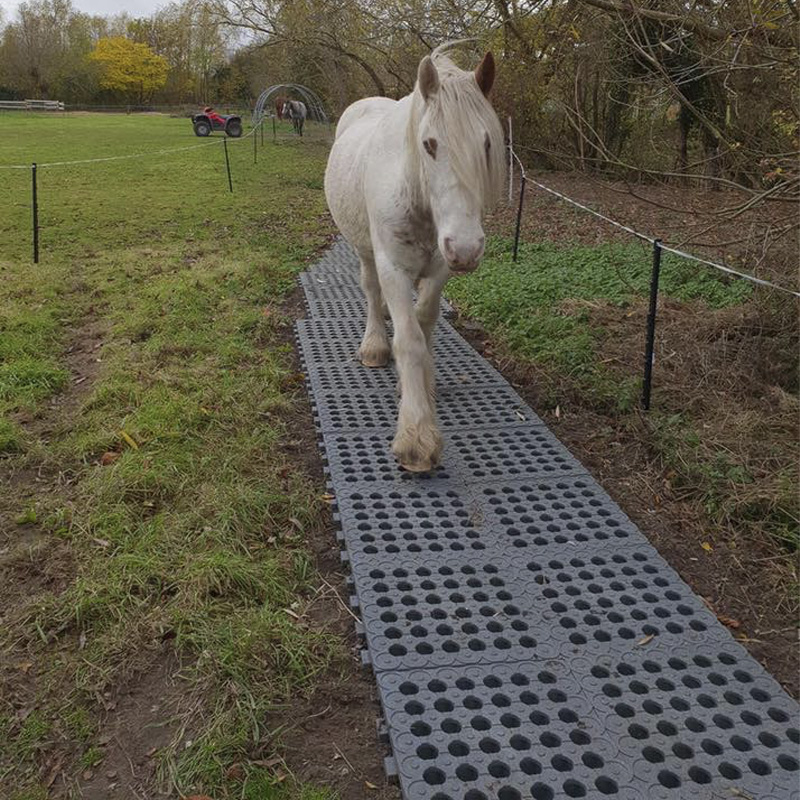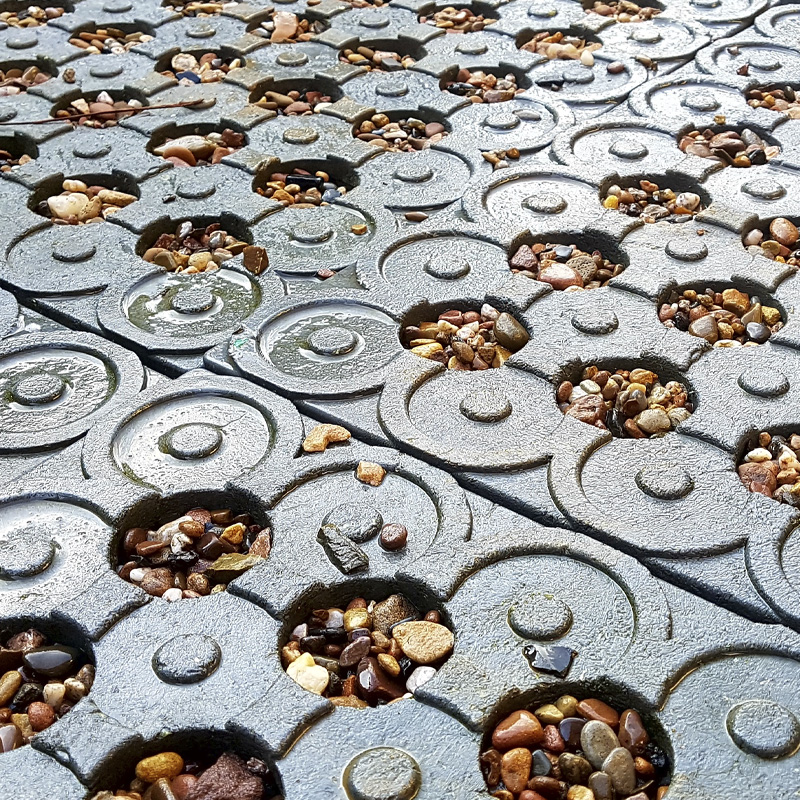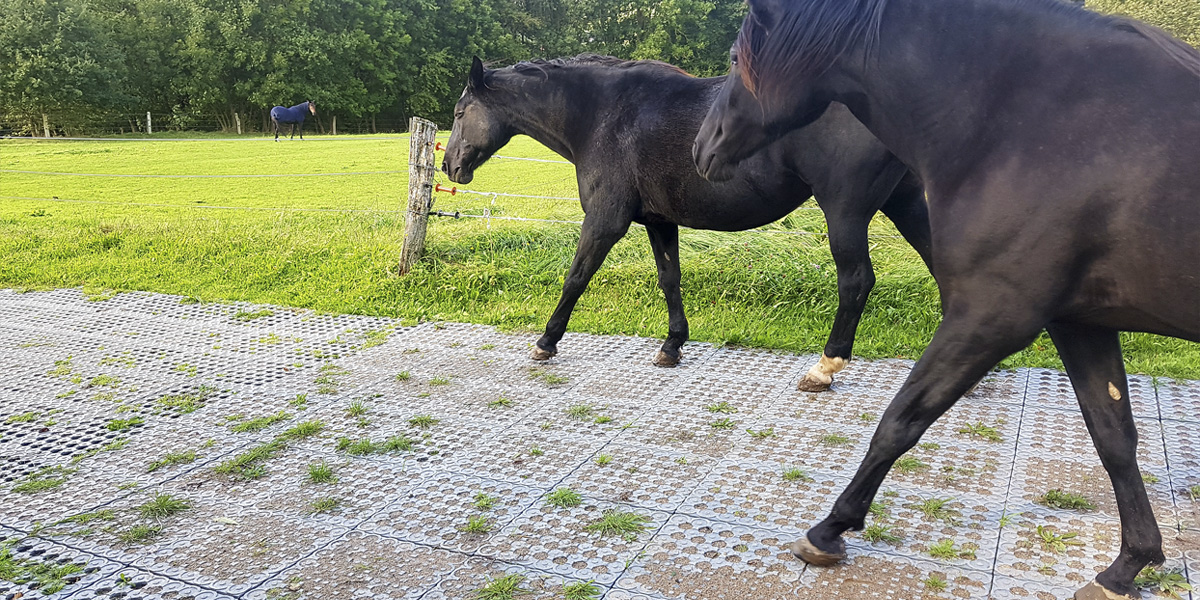 The hippodrome tiles is a semi-closed structure with a solid bottom preventing the penetration of sand and a system of drainage overflows
It is intended for the construction of All Weather riding halls of all types.
The design enables quick and easy laying, even by yourself.
The structure of the stable prevents mixing of the individual layers and the risk of the horse stepping on the ground.
The depression system enables partial accumulation of irrigation and rainwater, reduces dustiness in the space and keeps sand from penetrating the substructure.
The partially open design minimizes the risk of clogging the drainage channels.
The use of honeycomb extends the overall life of the rink.
It reduces the risk of irreversible damage due to faulty maintenance.
Simplifies service and recovery.
It is made of tough plastic, resistant to aging and brittleness in the cold.
Connection using fixed locks to the required dimensions and shape.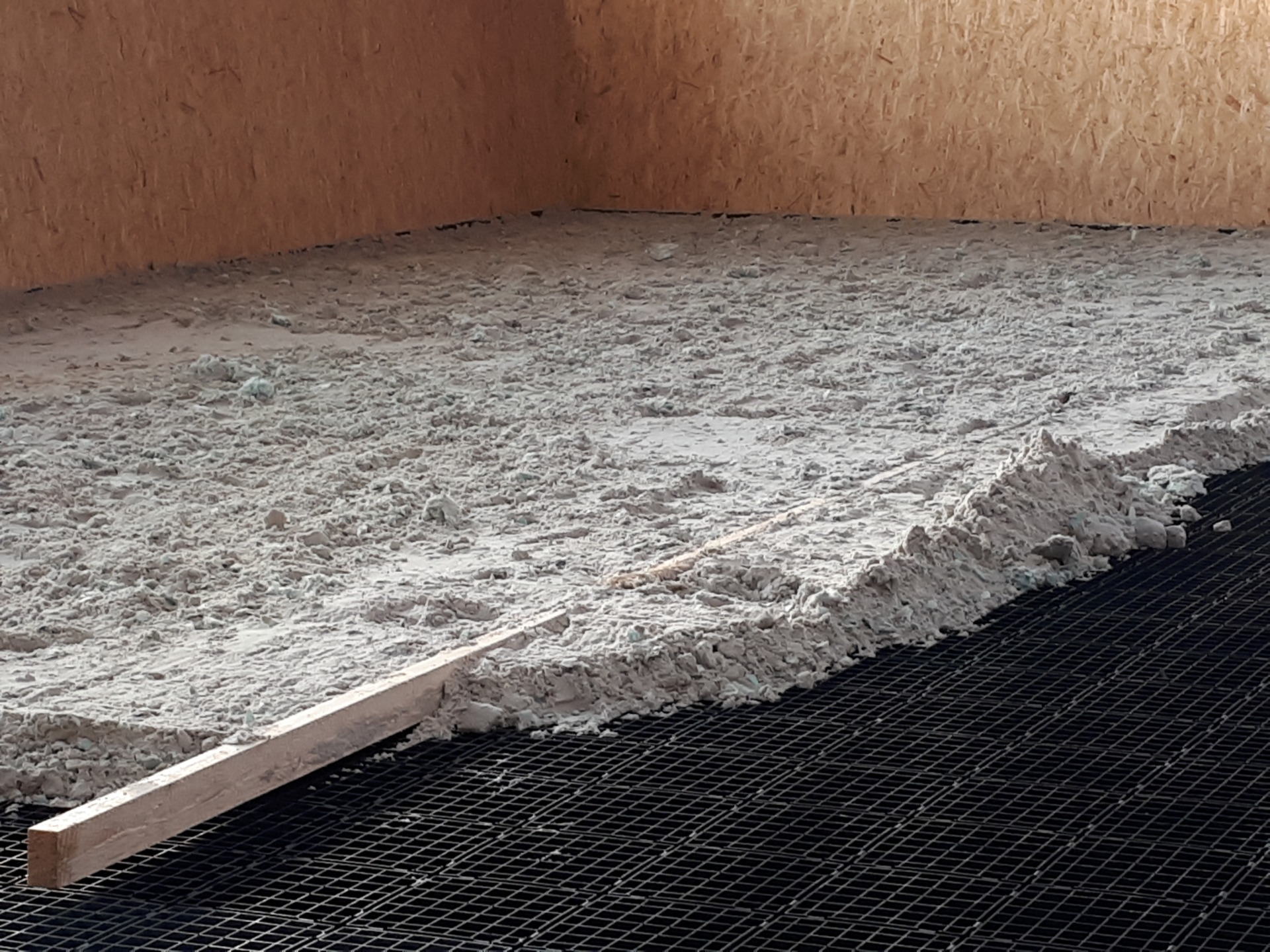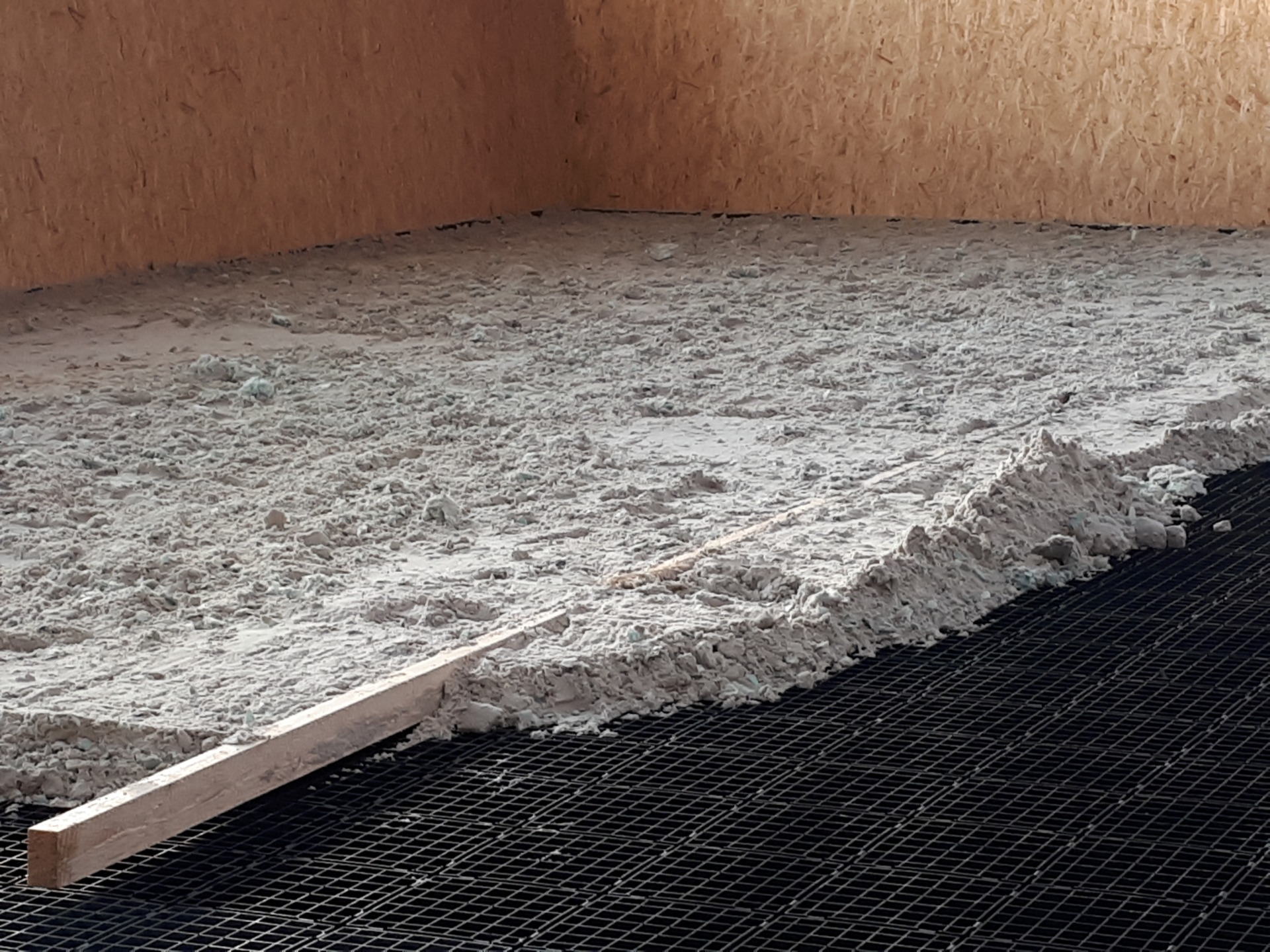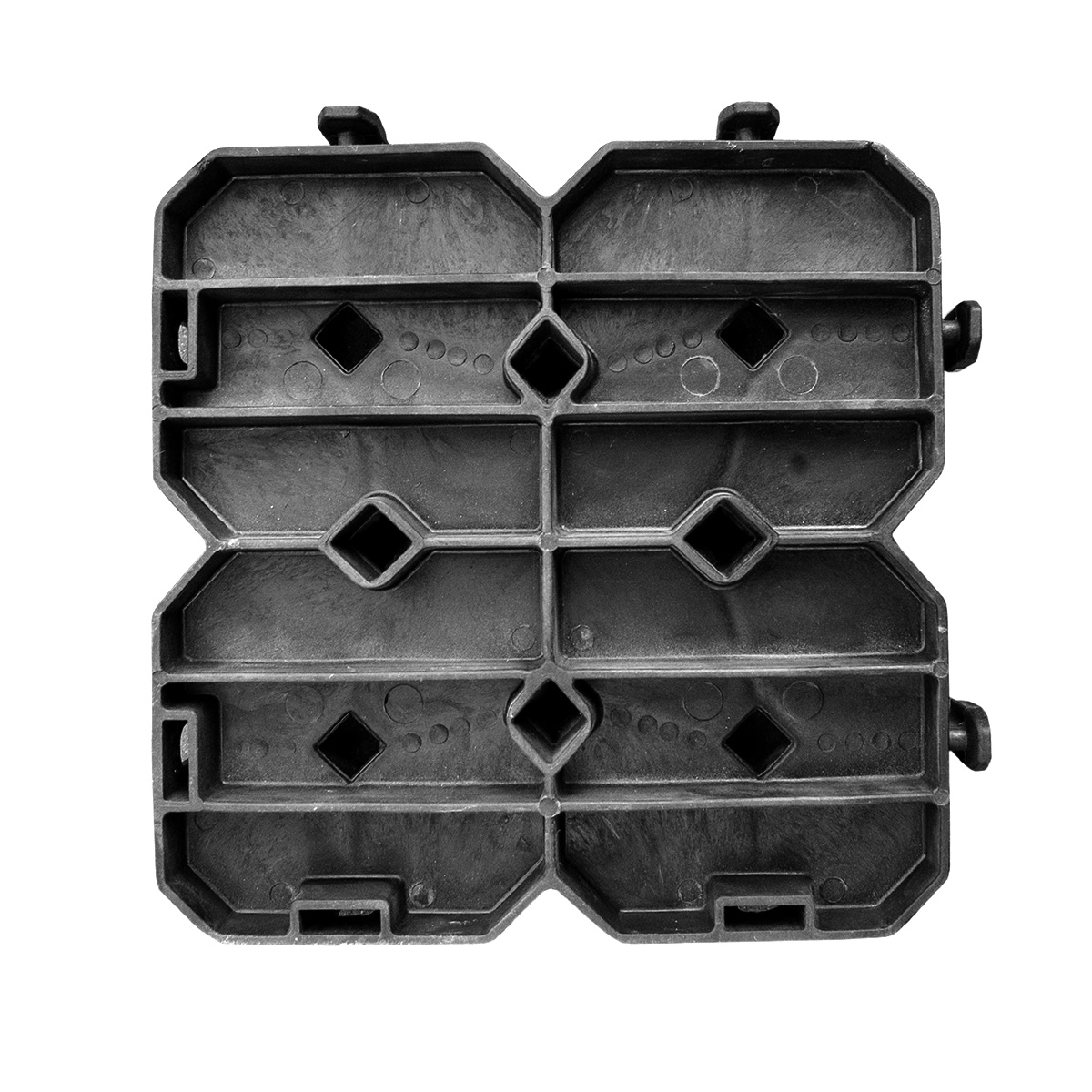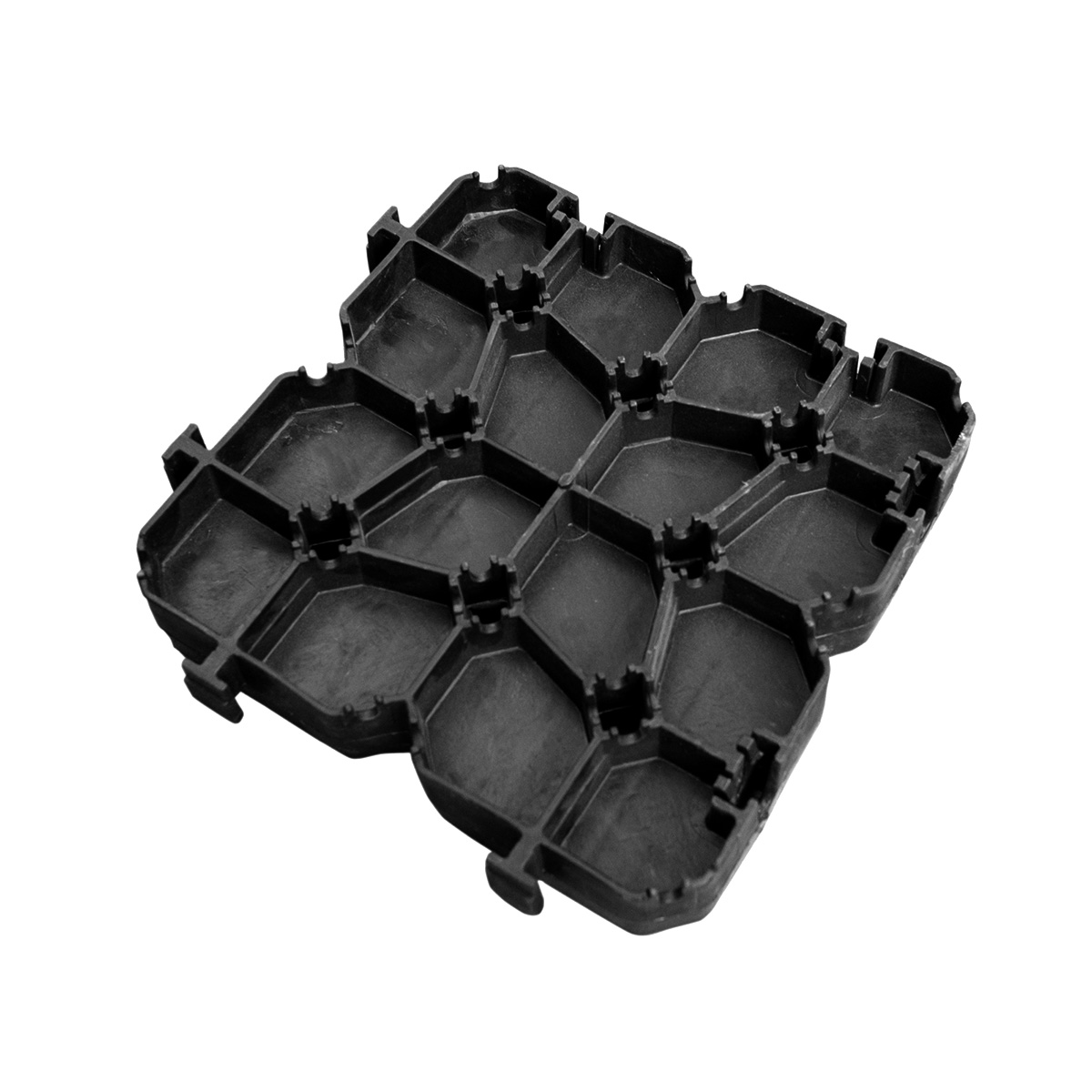 It will be our pleasure to find a solution for you. Whether it's for your premises, expanding your portfolio, or just for your business.